Capitol Ideas: Government Overreach in Higher Education
August 10, 2018 @ 2:30 pm

-

8:00 pm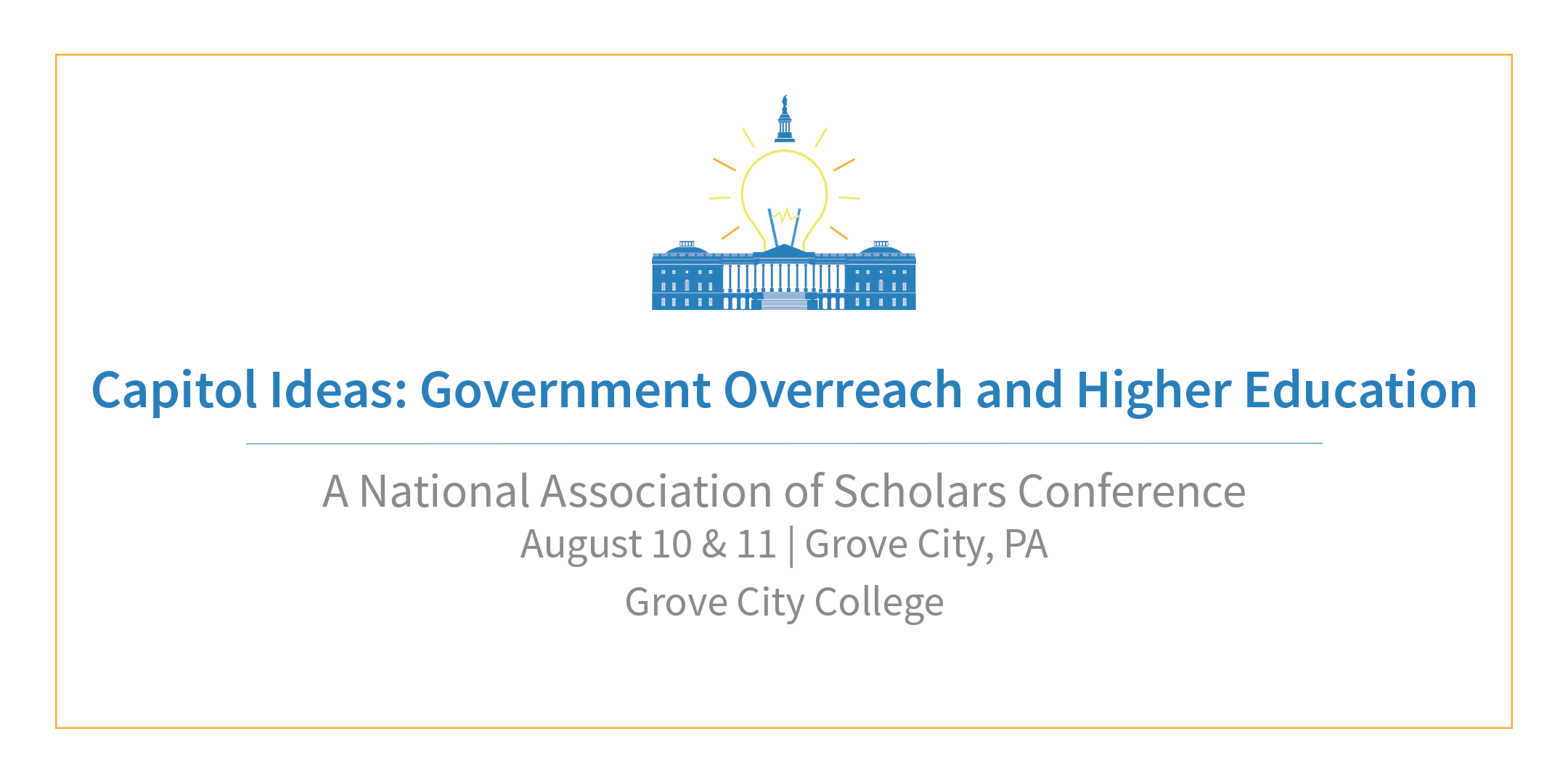 Join us for a National Association of Scholars conference at Grove City College, one of the few colleges in the nation that does not accept federal funding.
Friday, August 10, 2:30 pm – 8:00 pm (Dinner included)
Saturday, August 11, 8:00 am – 9:00 pm (Breakfast, lunch, and dinner included)
The program begins on Friday, August 10 at 3:30 pm, followed by opening remarks, a plenary address by Wilfred McClay, and a dinner address by Diane Auer Jones. Saturday, August 11 begins with breakfast at 8:00 am, followed by four-panel discussions and small group conversations, a luncheon keynote address by Paul Kengor, a reception, and the dinner keynote speaker Steven Hayward.
The conference lectures and panels will take place in the beautiful Hall of Arts & Letters on the picturesque Grove City College campus, and dinner will be held in Rathburn Hall.
A detailed agenda is posted here: https://capitolideas.eventbrite.com/
Presented By: The National Association of Scholars
Event Benefits: The opportunity to listen to distinguished speakers from around the nation on the government's role in higher education. Not to mention the cost of breakfast, lunch, and dinner on Saturday, Aug. 11.