Men Who Cook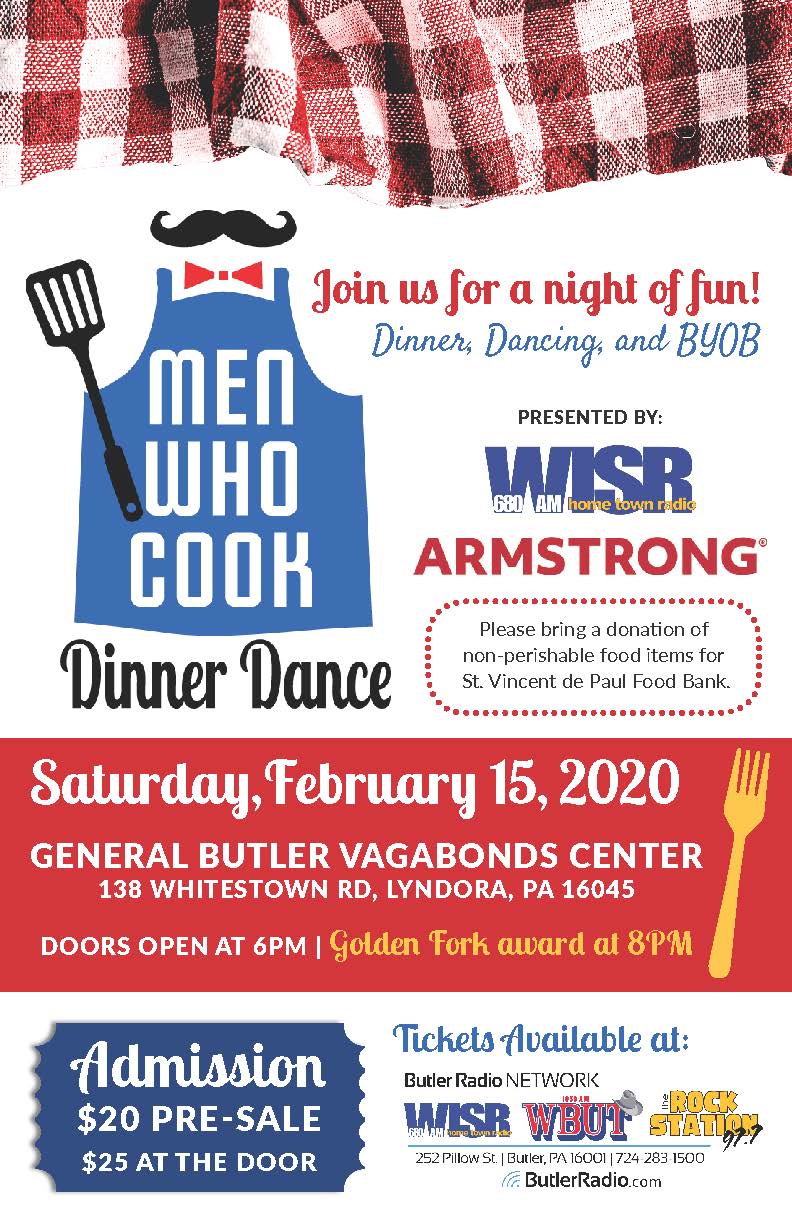 4th Annual Men Who Cook
Men Who Cook is an annual celebration for Butler County with good food, good music, and great people who gather together for a great cause —to support the St. Vincent de Paul food bank.
Talented local male community leaders will showcase their culinary creations and each of them will have samples for the attendees.
Fundraising proceeds will benefit the St. Vincent de Paul Food Bank. Attendees are also encouraged to bring a non-perishable item for the food bank.