High Schools Sports Results from Wednesday: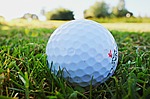 Boys Golf:
–Butler defeated North Hills 201-209 at Shannopin Country Club. Drew Kukla led Butler with a 37.
–Pine-Richland-180 North Allegheny-205.
–Armstrong-194 Mars-206.
–Hampton-188 Knoch-220.
Girls Soccer:
–Pine-Richland-4 Butler-1. The Golden Tornado will visit #3-ranked Moon Saturday at 6:30pm.
–Seneca Valley-3 North Hills-0.
–North Allegheny-6 Shaler-1.
–Knoch-1 Gateway-0.
–Mars-9 Indiana-0. Maggie Williams had a hat trick for the Planets.
–CW North Catholic-2 Riverside-1 in overtime.
–Freeport-10 Armstrong-0.
Kaylee Comperatore led the way once again for the Yellowjackets by scoring four goals against the Riverhawks, bringing her goal total to 17 on the season. Carlie Giori netted 3 as the Yellow Jackets improved to 5-1 overall and 3-0 in their section.
Boys Soccer:
–CW North Catholic-9 Carlynton-0. Joe Kearney led the Trojans with a hat trick.
Girls Tennis:
–Butler-5 Burrell-0. Butler improved to 7-2 overall.
#1 singles Savana Turner (B) defeated Mady Radvansky (Bll)6-0 6-0
#2 singles Lexi Chappel (B) defeated Isabella Lane (BII) 6-0, 6-1
#3 singles Mercedes Belch (B) defeated Claire Linderman (Bll) 6-0, 6-2
#1 doubles Jenna Kunst & Sydney Hanratty (B) defeated Julia McAllister & McKenzie White (Bll) 4-6, 6-6 (7-0) (7-4)
#2 doubles Jill Ford & Andi Malacaman (B) defeated Isabella Whitchair & Elisabeth Gural (Bll) 6-1, 6-0
–Mars-4 Hampton-1.
–Moon-3 Seneca Valley-2.
–North Allegheny-5 Pine-Richland-0.
Girls Volleyball:
— Serra Catholic-3 CW North Catholic-1.
–The Butler Boys 7th & 8th grade Cross Country team swept Pine-Richland (25-30) and Mars (21-34). Butler's Cody Reep won the Boys event over 80 runners, with teammatesTyler Rekich and Ryder Kriley finishing second and third.
–The Butler Girls were swept by Pine-Richland and Mars.