The public had a chance Tuesday afternoon to learn more about a project planned for a local park.
An informational update meeting was held at the Butler Township Municipal Building about the grant application made for adding a restroom at Preston Park. The park currently only has portable toilet facilities.
The preliminary plan is to purchase a pre-made concrete structure with four single room unisex flushing toilets. The structure will also likely have programmable locks as well as hand dryers. Areas with similar structures include Penn and Winfield Townships as well as Chicora.
The cost of the structure is estimated to be about $130,000 but the project would have additional expenses over and above the cost of the actual building. A grant application has been made to the state Department of Conservation and Natural Resources for a 50/50 match with Butler Township funding. Even if a grant is awarded to the park project, a lot of additional work needs to be done so the bathrooms might not be in place until 2020.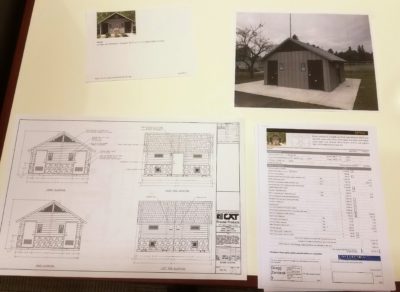 Written by Ryan Saeler