NOTICE: Due to restrictions on events and gatherings as a result of the COVID-19 pandemic, we recommend that you consult with event organizers before attending any event listed on this page. The Butler Radio Network is not responsible for events that have been cancelled or postponed, but still listed here.

Beth Moore – Living Proof Simulcast
September 15, 2018 @ 10:30 am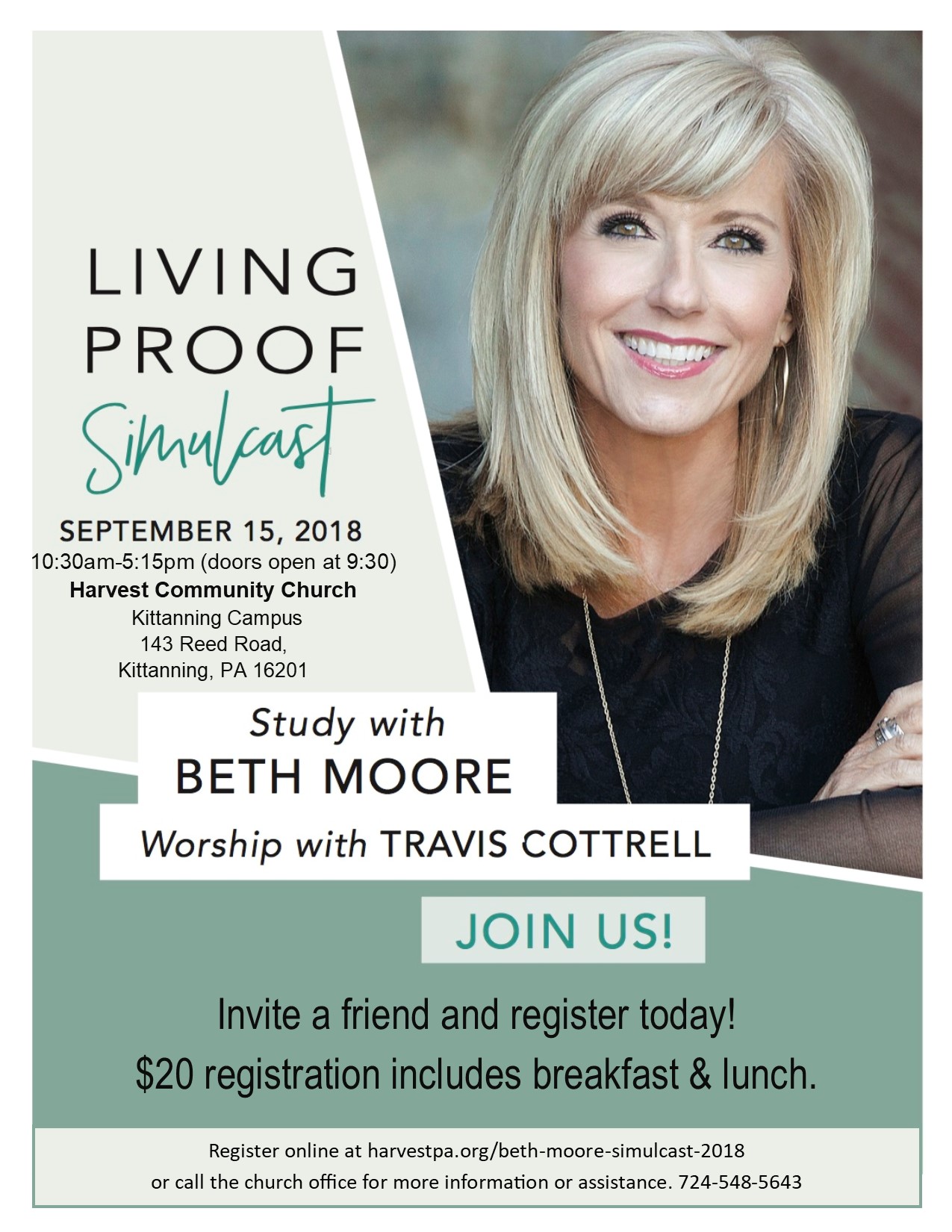 Harvest Community Church in Kittanning, PA is excited to host Beth Moore's Living Proof Simulcast on Saturday, September 15, 2018! Be encouraged to dive deeper into the Word of God, and join women around the world as you encounter God though Beth Moore's teaching. Event starts at 10:30am (doors open at 9:30) and runs to 5:15pm. Invite a friend and register today! The cost is $20 per person and includes breakfast and lunch. Register online at www.harvestpa.org. For more information, call the church office at 724.548.5643.