NOTICE: Due to restrictions on events and gatherings as a result of the COVID-19 pandemic, we recommend that you consult with event organizers before attending any event listed on this page. The Butler Radio Network is not responsible for events that have been cancelled or postponed, but still listed here.

Brewtality presented by Shady Lady Productions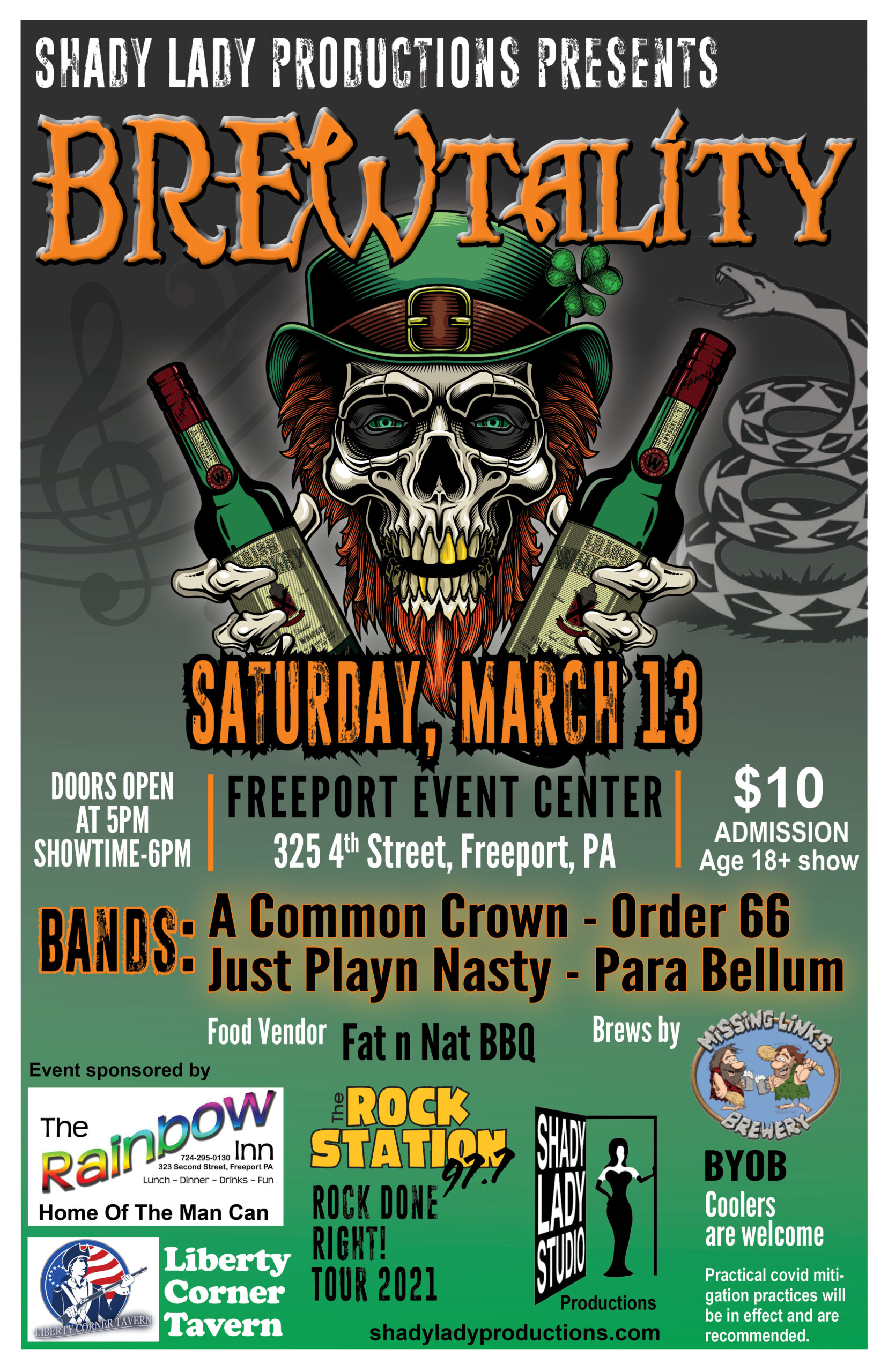 Doors Open at 5pm | Showtime at 6pm
$10 Admission | Age 18+ Show
Bands: A common Crown, Order 66, Just Playn Nasty, Para Bellum
Food Vendor: Fat n Nat BBQ | Brews by: Missing Links Brewery
Coolers are welcome
Event Sponsored by: The Rainbow Inn, Liberty Corner Tavern, The Rock Station 97.7 & Shady Lady Productions
Practical COVID mitigation practices will be in effect and are recommended.