NOTICE: Due to restrictions on events and gatherings as a result of the COVID-19 pandemic, we recommend that you consult with event organizers before attending any event listed on this page. The Butler Radio Network is not responsible for events that have been cancelled or postponed, but still listed here.

Butler High Girls Golf Team Golf Outing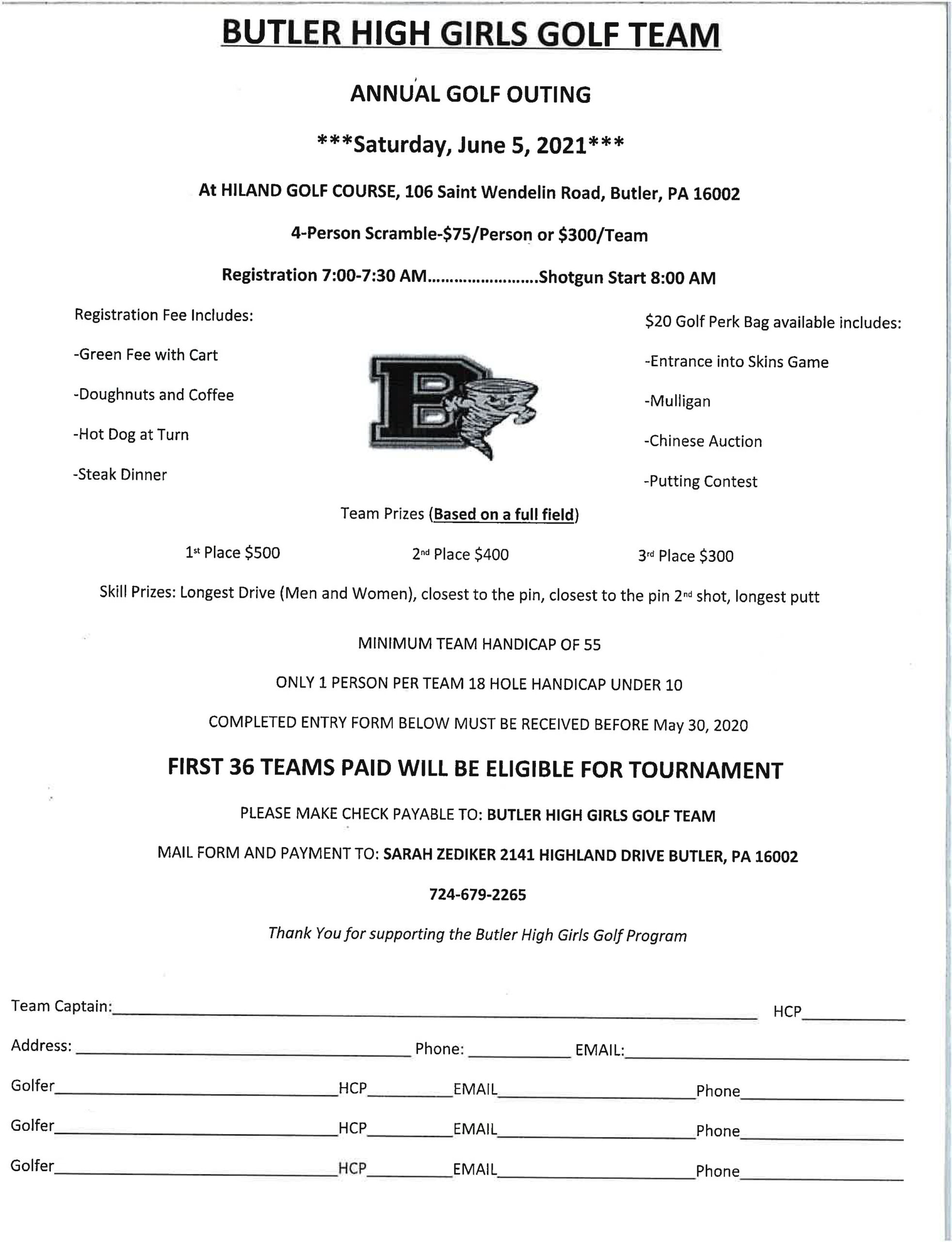 4 Person Scramble – $75/Person or $300/Team
Registration     7:00- 7:30 AM
Shotgun Start  8:00 AM
Registration Fee Includes:
Green Fee With Cart
Doughnuts and Coffee
Hot Dog at Turn
Steak Dinner
Please Make Check Payable To:  Butler High Girls Golf Team
Mail Your Form and Payment to:  Sarah Zediker
2141 Highland Drive
Butler, PA 16002
Call 724-679-2265 for any other information.