NOTICE: Due to restrictions on events and gatherings as a result of the COVID-19 pandemic, we recommend that you consult with event organizers before attending any event listed on this page. The Butler Radio Network is not responsible for events that have been cancelled or postponed, but still listed here.

Fall Family Fun Fest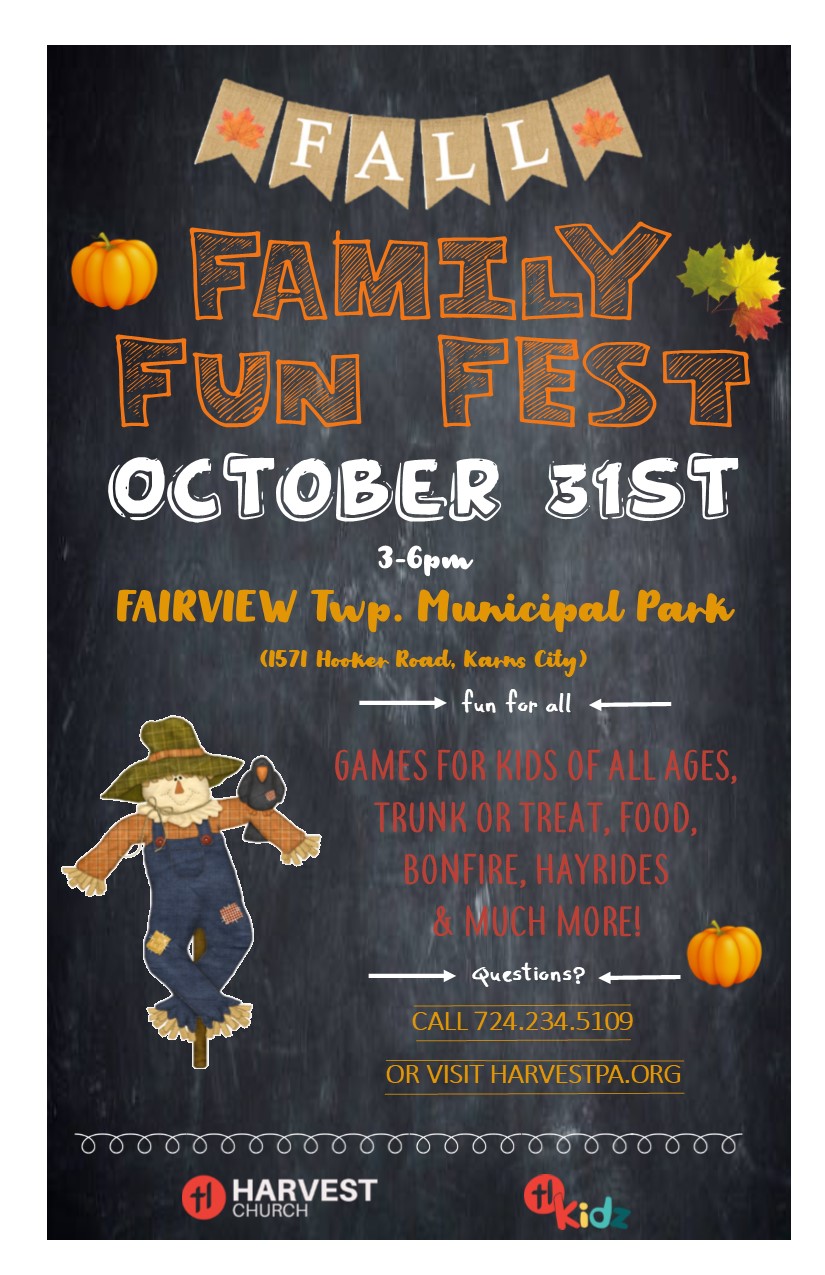 Harvest Church is hosting a Fall Family Fun Fest on Saturday, Oct. 31st from 3-6pm at the Fairview Twp Municipal Park (1571 Hooker Road, Karns City). Activities will include: games for kids of all ages, trunk or treat, food, bonfire, hayrides & much more! Bring your family for an afternoon of fun! Questions? Call 724.234.5109. For more information on Harvest Church, visit harvestpa.org.
Presented By: Harvest Church