NOTICE: Due to restrictions on events and gatherings as a result of the COVID-19 pandemic, we recommend that you consult with event organizers before attending any event listed on this page. The Butler Radio Network is not responsible for events that have been cancelled or postponed, but still listed here.

Halloween Bingo
October 12, 2019 @ 6:00 pm
$25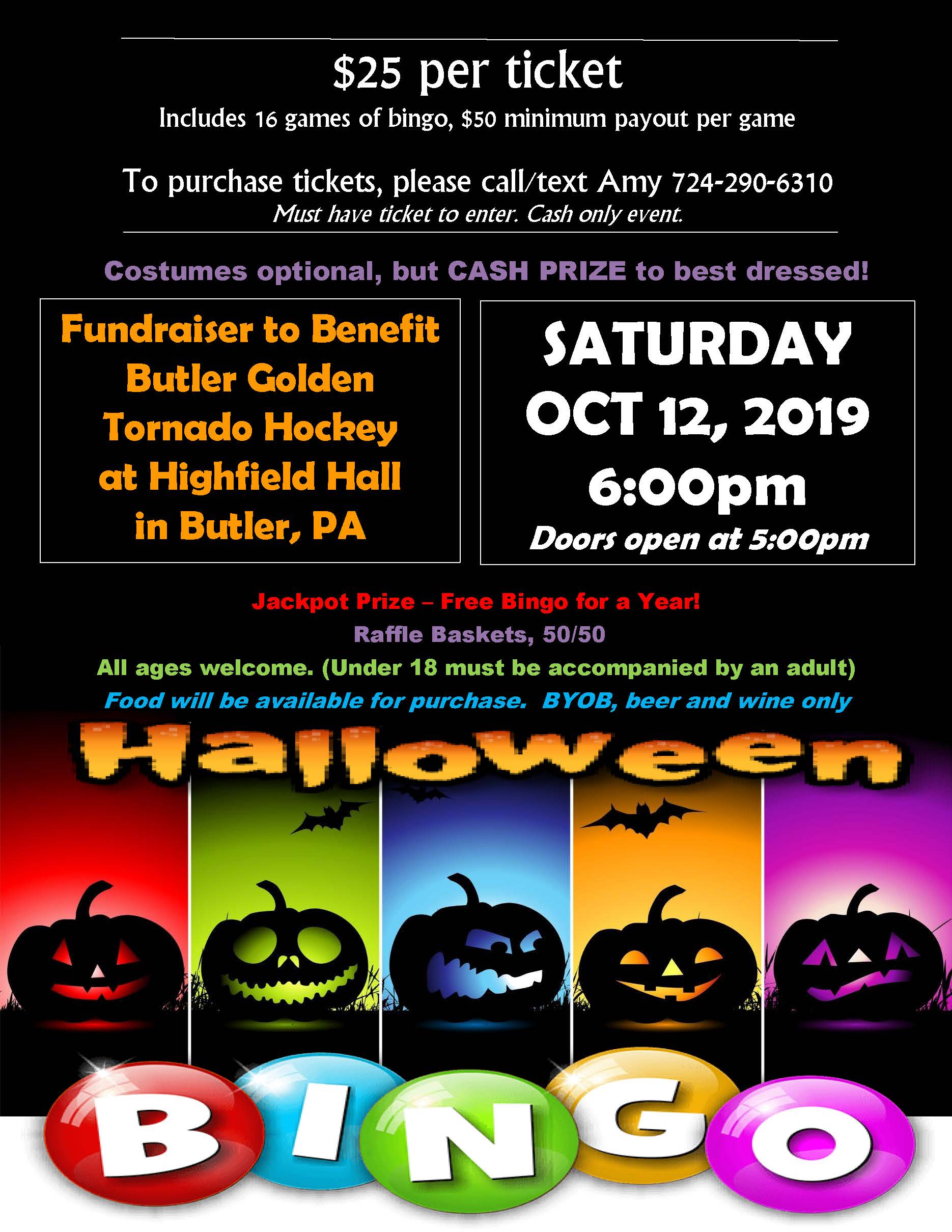 Butler Golden Tornado Hockey Association
Halloween Bingo
Event starts at 6:00pm | Doors open at 5:00pm
Costumes optional, but CASH PRIZE to best dressed! 
Jackpot Prize – Free Bingo for a Year!
Raffle Baskets, 50/50  BYOB (beer and wine only)
Food will be available for purchase.
$25 per ticket – Includes 16 games of bingo, $50 minimum payout per game
To purchase tickets, please call/text Amy 724-290-6310
Must have ticket to enter. Cash only event.
All ages welcome. (Under 18 must be accompanied by an adult)

Fundraiser to Benefit Butler Golden Tornado Hockey