NOTICE: Due to restrictions on events and gatherings as a result of the COVID-19 pandemic, we recommend that you consult with event organizers before attending any event listed on this page. The Butler Radio Network is not responsible for events that have been cancelled or postponed, but still listed here.

Patriotic Ride and Rally Appreciation for Veterans, First Responders and Police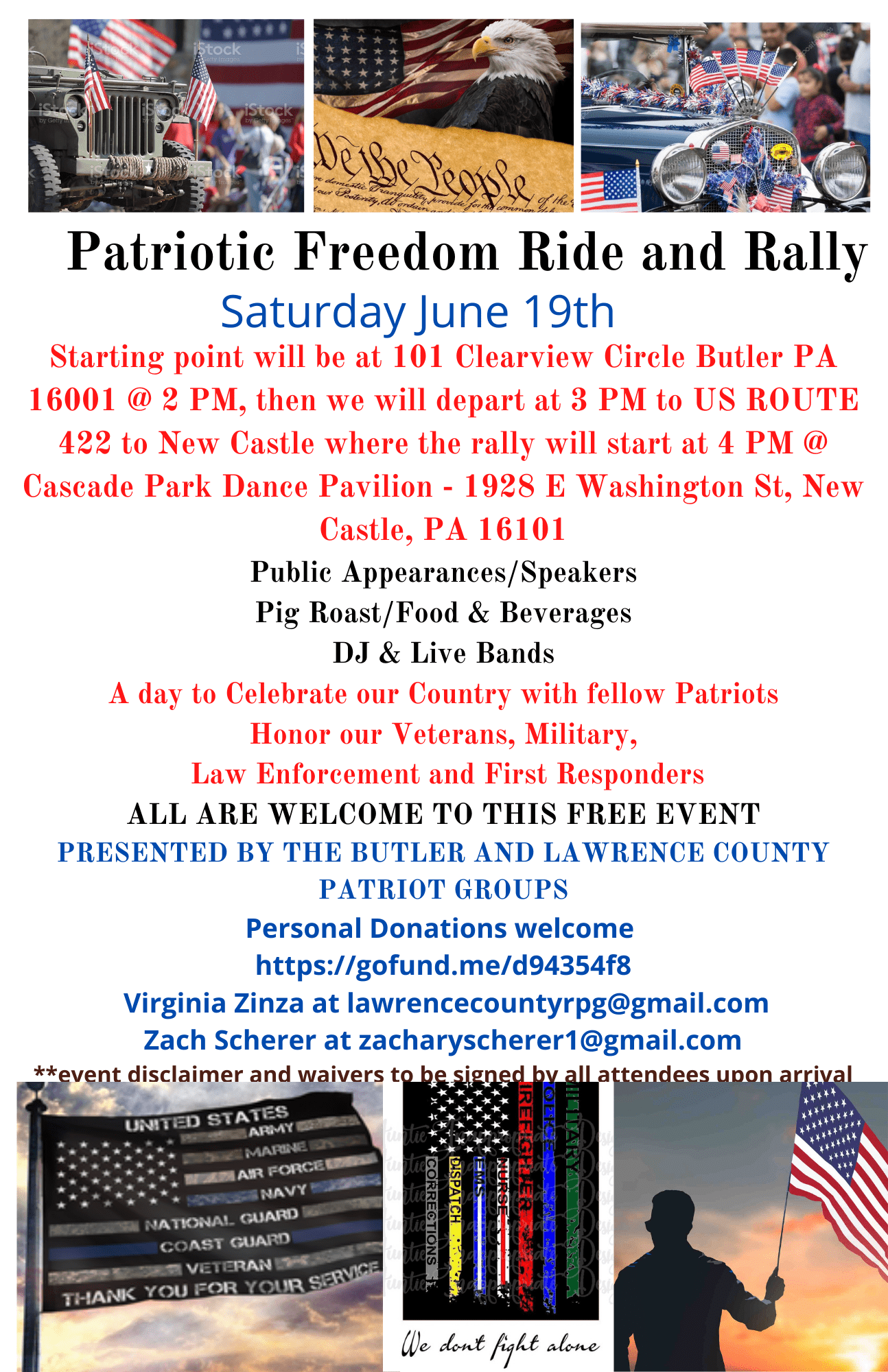 Come and show love and support for the people who fight for us to be Americans.
Enjoy food, music and great speakers!
Event starts in Clearview Circle and ends in Cascade Park
Presented By: Lawrence and Butler County Patriots