NOTICE: Due to restrictions on events and gatherings as a result of the COVID-19 pandemic, we recommend that you consult with event organizers before attending any event listed on this page. The Butler Radio Network is not responsible for events that have been cancelled or postponed, but still listed here.

Summer Southern Gospel Concert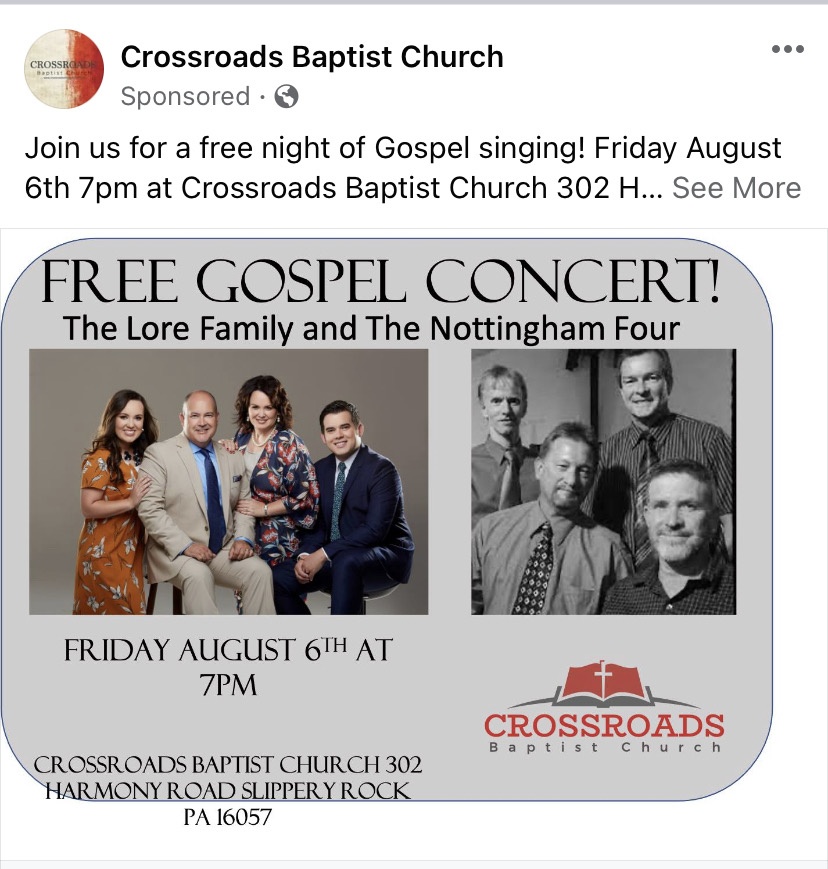 Southern Gospel Concert featuring The Lore Family and The Nottingham Four.
Presented By: Crossroads Baptist Church of Slippery Rock
Event Benefits: Free Event ; Love offering received