The Butler Radio Network and Peoples Gas are teaming up this holiday season and offering a "parade of support" for local organizations that focus on
helping children in our community. The goal is to improve the quality of life for children by increasing awareness of the services these agencies provide. 
Through this partnership, ten child-centered non-profit organizations will be featured on The Butler Radio Network stations over the next few months to raise awareness and support. We will also continue our efforts to promote literacy with book donations to the Salvation Army, Toys For Tots, and Butler County Children & Youth. 
And to help local residents struggling during this especially difficult holiday season, Peoples will be fulfilling Christmas Wishes. Whether it's help with groceries, a broken appliance, or utility bills, we want to help those facing dire circumstances this Christmas.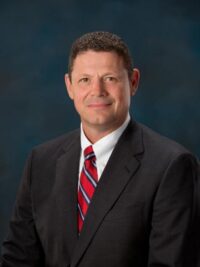 Enjoy Christmas Story Time
The Tree That Came To Stay
Armstrong's Butler County Christmas
The following organizations have been selected to receive an in-kind marketing campaign through Peoples Light Up the Season project. Below, you can hear our interviews with each agency.
BUTLER COUNTY ALLIANCE FOR CHILDREN
Butler County Alliance for Children's

mission is empowering our community to ensure the safety, health, and well-being of children and families.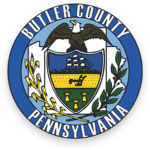 BUTLER COUNTY CHILDREN & YOUTH
The Butler County Children and Youth Agency serves the community by investigating child abuse and neglect allegations and assessing the risk and safety of children as mandated by federal and state laws. Their goal is to preserve the family unit and provide timely permanence for children by collaborating with natural supports and community resources.
COMMUNITY CARE CONNECTIONS
CAMP APPLE

The Mission of Community Care Connections, Inc. is to provide programs and services that empower children and adults with disabilities to live more safely and independently in their homes, schools, neighborhoods and communities. The Vision of Community Care Connections, Inc. is to strive to provide the most innovative support services, personalized advocacy and dynamic leadership that enable persons with disabilities and their families to navigate an ever-changing service delivery system and build support systems that meet their diverse needs.
Community Care Connections' Camp Apple Program has been in operation for nearly 40 years. Originally designed for children with disabilities to improve life skills, in 2016, the program changed to include children with and without disabilities.  The program focus moved from life skills development to building social competency skills that can support friendship development. Our hope is that strong social competency skills like getting along with others, making friends, responding appropriately in social settings, self-advocacy and practicing good personal hygiene skills may even improve our campers' opportunities to gain meaningful employment in the future. We believe it is best for children with disabilities to learn these skills, side-by-side, with their typically developing peers.+
CONNECTING 2 TOMORROW

Connecting2Tomorrow,Inc is a Butler County-based non-profit organization focused on providing teens and young adults with the fundamental life and leadership skills that will change their outlook, and enable them to be successful and responsible members of our community.
They are a volunteer-led organization and are constantly looking for eager new faces to help us grow!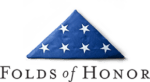 FOLDS OF HONOR
Folds of Honor ensures that families who've sacrificed so much for our country receive the education and opportunities they deserve.
Whether it's K-12th grade or higher education, we believe the cost of pursuing their academic dreams should not be an additional burden.
GOLDEN TORNADO SCHOLASTIC FOUNDATION

The Golden Tornado Scholastic Foundation, Inc. is an independent nonprofit organization that promotes excellence in the Butler Area School District through programs like Creative Teaching Grants, The Kids' Weekend Backpack Program, funding scholarships for graduates, and by raising the profile of public education in the Butler community.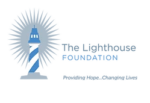 LIGHTHOUSE FOUNDATION
The mission of The Lighthouse Foundation is encouraging others to find hope in Christ while meeting their immediate needs and empowering them towards self-sufficiency.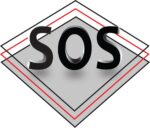 SPECIALTY OUTREACH SERVICES
The
Specialty Outreach Services
  has long been used as a distress signal, and has been providing support services for hurting individuals and families since 1985.
UNITED WAY AFTER SCHOOL TUTORING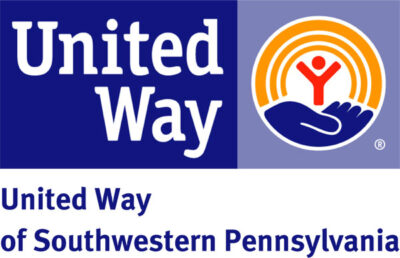 In the U.S., research shows that children who read proficiently by third grade are more likely to graduate high school. Other benefits stack up over time: students who graduate high school are better able to find jobs with livable wages, live longer lives and have children who also graduate on time. And studies show tutoring is one of the most reliable methods for improving reading outcomes — families, teachers, government, business leaders and community members all have roles to play.
You can change a life by volunteering to read with and tutor students and adults alike. Many programs ask for only 30 minutes a week, either in-person or online.
YMCA REACH AND RISE

The Butler County Family YMCA is excited to present our new youth group-mentoring program, Reach & Rise®. This group model helps empower youth ages 8-15 in overcoming challenges that are prevalent in today's society, such as low self-esteem, unsatisfactory academic progress, peer difficulties, and poor decision-making skills.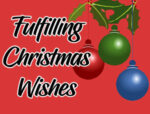 Thanks to the Peoples Gas Christmas Wishes program, groceries were provided to several local families in need this holiday season.