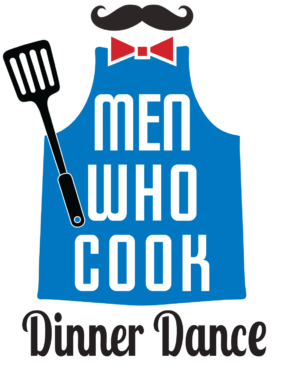 Men Who Cook Dinner Dance

February 25, 2017    6:00pm
Butler Vagabond Center
BYOB (mixers provided)
$20 per person
Includes samples from all of our cooks
Please bring a non-perishable donation for the
St. Vincent de Paul Food Bank.
Fundraising proceeds benefit the American Heart Association's local Heart Walk and
St. Vincent de Paul Food Bank

The Butler Radio Network believes that we are all better when we work together for the common good.
Join us for our Men Who Cook Dinner Dance as we raise awareness and funds at this fun event for a serious cause.
February is National Heart Health Month – – heart disease is the number one killer of American men and women. Fundraising proceeds from the event will benenfit the American Heart Association's local Heart Walk and St. Vincent de Paul's local food bank.
We've rounded up local men in our community who love to cook. Our lineup includes community leaders and businessmen who will showcase their culinary abilities for this good cause.
The BYOB event begins at 6:00pm with all of our men offering samples of their "specialties." Each attendee will receive a ticket to vote for their favorite dish. The winner will receive the The Golden Fork Award and official induction into the MWC Hall of Fame.
After the sampling and voting, stick around and enjoy and evening of music and dancing.
Tickets are available at the Butler Radio Network studios at 252 Pillow Street

Meet The Men and their Specialties
Kevin Boozel, Butler County Commissioner


Chicken Alfredo




Jack Cohen, Butler County Tourism & Convention Bureau




Chicken Noodle Soup

Bob Cupp, WBUT Breakfast Club Host, The Rock Station Rock Doctor




Mashed "Couch" Potatoes

Pat Gallagher, DJ, Host of PG's Playhouse on WBUT


Gullets (French Pizzelle-like cookies)

Jay Kline, The Rock Station Morning Show Host


Chili

Dr. Nick Neupauer, Butler County Community College


Apple Crumb Cake

John Paul, Butler Transit Authority


Tomato Tortellini Soup

Joe Taylor, Armstrong


Mardi Gras Soup

State Representative Brian Ellis


Italian Pasta

Larry Sassone, Butler Blue Sox


Japanese-style gyoza stuffed with chicken and cabbage

Jim Thompson, Team Hardinger, Butler AM Rotary


Manicotti

Mark "Sparky" Mares, PennDot


Sparky's Sweet Road-killy Chili



Jack Hutchinson, Butler Post Office


Thanksgiving Balls

Dave Landis, Rodfathers Car Club


Salsa



Mike Panza, Retired Moniteau School District Superintendent


Cheesecake

Ryan Saeler, Butler Radio Network News Reporter


Walking Tacos

Jay McKain, Butler Radio Network Sales Rep


Cakeball Shakes

Tom Panei, Tom Panei Dental Lab & Local Artist


Sushi/California Rolls

Scott Briggs, VP Butler Radio Network


Chicken Spaghetti
Jim Osche, Butler Twp Volunteer Fire Dept
Macaroni & Cheese…3 varieties
More Men To Be Added
Our men are fierce competitors, vying for the coveted Golden Fork Award, and induction into the MWC Hall of Fame.
Come out and show your support and vote for your favorite!