Butler Area School District will help realize their Health and Safety plan this year through the acquisition of several new devices used to detect temperature.
At their meeting Monday night, School Board members were able to view one of 12 new HIK VISION temperature taking cameras that the district will be using this year.
One camera will be in use at each Butler elementary school with two each planned for the Middle, Intermediate, and Senior High Schools. Up to 30 students can be scanned per second with any alerts being sent to a staff member using a laptop.
Superintendent Dr. Brian White believes that these cameras will improve public health in general by keeping students moving in the halls with any alerts followed up on by a second screening using a hand-held touchless thermometer.
Not much training is needed to operate these cameras. The money to purchase these devices was secured through a Pennsylvania Commission on Crime and Delinquency Health and Safety Grant.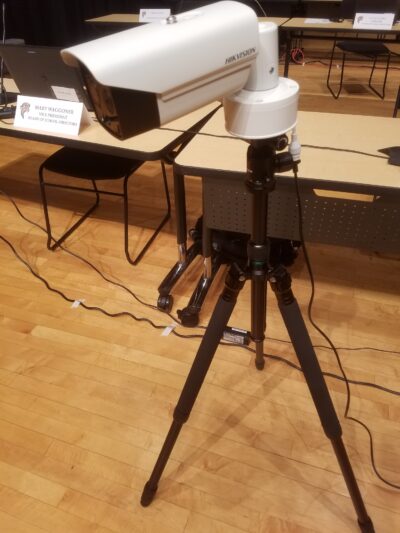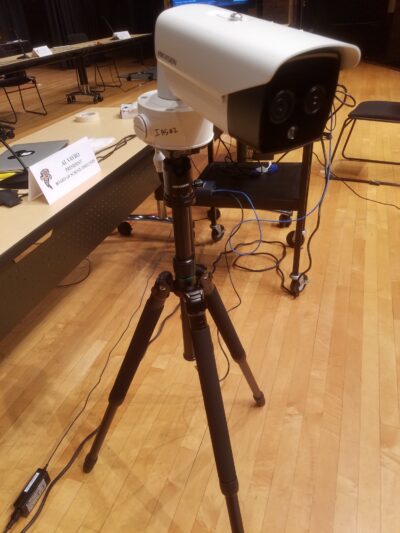 ---
---
#ButlerSchoolDistrict
#schools
#Butler
#COVID-19