NOTICE: Due to restrictions on events and gatherings as a result of the COVID-19 pandemic, we recommend that you consult with event organizers before attending any event listed on this page. The Butler Radio Network is not responsible for events that have been cancelled or postponed, but still listed here.

2020 Virtual Turkey Trot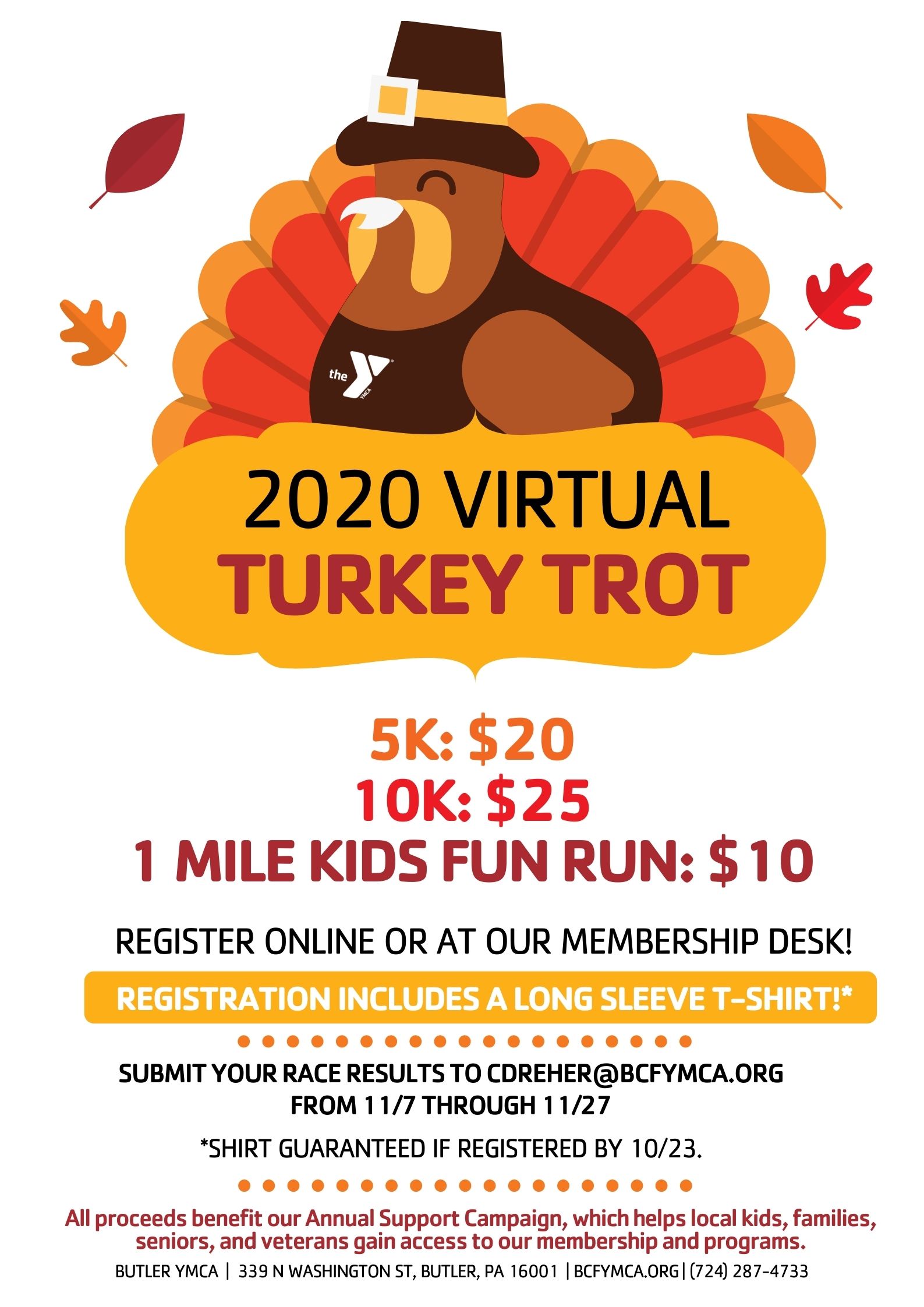 It's time for our super fun annual Turkey Trot! The race this year will be a Virtual event. All proceeds benefit the YMCA's Annual Support Campaign, which helps local kids, families, seniors and veterans gain access to our membership and programs. Race options include: 5K for $20 or 10K for $25. The race also features a 1-mile Kids Fun Run for just $10. Register online or at the Butler YMCA. Registration includes a long sleeve T-shirt if registered by October 23rd. Submit your race results to Christina Dreher from November 7th to November 27th. GOOD LUCK!
Presented By: Butler County Family YMCA
Event Benefits: Butler County Family YMCA Annual Support Campaign