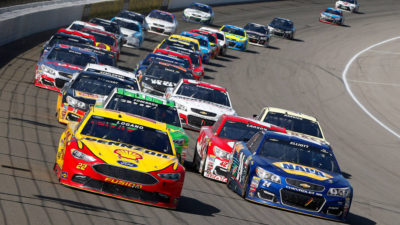 North Carolina governor Roy Cooper gave NASCAR the official go-ahead for a return Memorial Day weekend for the traditional running of the Coca-Cola 600. The race will be run Sunday, May 24th without fans in attendance, unless health conditions in North Carolina get worse over the next month.
But it looks as if the NASCAR season could resume before that…
One report is indicating NASCAR has given teams a revised schedule that still anticipates completing all of the 36-race regular season. Racing would resume Sunday, May 17th at Darlington raceway in South Carolina and add an additional race there the following Wednesday
Nascar officials have now given their okay for driver Ryan Newman to return when racing resumes. Newman has recovered from a head injury suffered in the season-opening Daytona 500.
The Charlotte race would now be the third race back.