High School Sports: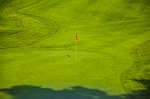 Girls Golf:
–Butler swept Kiski Area and Shady Side Academy. Butler shot a team total of 183. Kiski Area had 218. Shady Side shot 220.
Boys Golf:
–Seneca Valley defeated Mars 187-222.
–Pine-Richland defeated Knoch 183-219.
High School football on the Butler Radio Network tonight:
–Knoch will host Blackhawk. Kick-off is 7pm. Pre-game on WISR 680am is 6:30pm.
–Butler will host Baldwin. Kick-off is 7:30pm. Pre-game on WBUT 1050am is 7:15pm.