A local malt house is hoping a new grant from the state's liquor control board will continue to improve the area's growing craft beer industry.
CNC Malt was awarded an $88,000 grant from the LCB to install a grain drying system that founder Brendan Carroll says could increase the amount of malting barley that is produced in Butler County.
"It fits quite nicely into a lot of the farmers rotation, especially winter barley. They can follow oats with barley, and then barley with short season soy," Carroll said. "You almost have two years of double cropping, so it works out quite nice."
Currently there are about 50 acres in the county that are used to grow barley.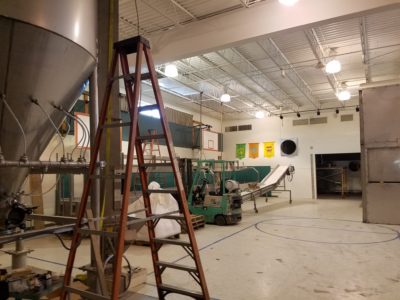 Carroll expects installation of the new dryer to begin in the spring.
CNC Malt is located at the former Clearfield Elementary School.