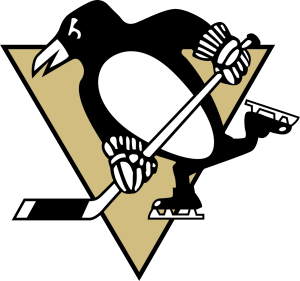 The Pittsburgh Penguins visit the New York Rangers tonight for Game 5 of their Stanley Cup Playoff Series. Face-off is 7pm. Pre-game on WISR begins at 6:30pm.
The Penguins are 28-28 overall in Game Fives, but just 7-16 on the road.
The Pens have scored 20 goals in the first four games of this series. The team record for a five-game series is 23 goals against New Jersey in 1993. They scored 14 goals in the two home games in the last week.
Last night in the Stanley Cup Playoffs:
–Carolina defeated Boston 5-1. The Hurricanes have taken a 3-2 series lead.
–Toronto defeated Tampa Bay 4-3. The Maple Leafs are a win away from eliminating the two-time defending Stanley Cup champions after taking a 3-2 series lead.
–In the west: St. Louis-5 Minnesota-2. L.A. Kings-5 Edmonton-4 in overtime. Both winners lead their series 3-2.
The Montreal Canadiens won the NHL draft lottery and will have the top pick in the July draft. New Jersey will pick second, followed by Arizona, Seattle and Philadelphia.