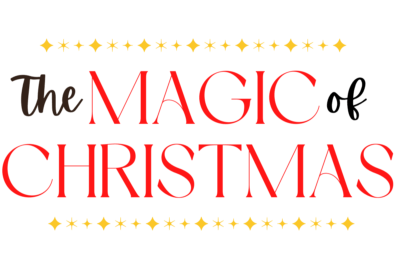 2022 Spirit of Christmas Parade
Saturday, November 26   5:30pm
Downtown Butler
PRESENTED BY:
The Butler Radio Network
and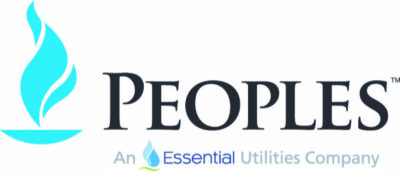 Free Kids Activities   3-5pm  Peoples Parking Lot   
Face Painting by Aileen
Balloon Art by DragonFly Balloons
Scratch & Win for kids 10 & under (while supplies last)
Small Business Saturday
Butler's Downtown district offers a variety of unique shops and eateries, many of whom will be celebrating Small Business Saturday with special deals and discounts for customers.
Many sponsorship levels are available to businesses of all sizes and budgets.
Call us today at 724-283-1500 to be a part of Butler's Christmas kick-off celebration.
General Rules
This is a nighttime parade…all entries must incorporate the use of lights on their unit. This includes floats, marching units, and walking entries.
Entry types: Decorated Floats, Walking Groups, Service Vehicles (fire, police, rescue)
The parade will be held rain, snow or shine. You are responsible for the warmth and comfort of your group. Please dress accordingly.
Each parade entry must submit a completed application with the appropriate fee. All applications must be received by October 31, 2022. NO EXCEPTIONS. Entries received after this date will not be accepted.
Each entry will receive an information packet with line-up number & location, parade map, and parade-day instructions by November 18, 2022.
Each entry will be given a setup location where they will be able to gather with their group to prepare and set up their parade entry prior to the parade. The setup location is determined by the parade committee, based on a number of factors including size of float,  number of members, and location in the parade lineup. All entries must line up in their assigned location…No Exceptions!
Keep pace during the parade. Please allow approximately 30 feet between you and the entry in front of you. Do not follow too closely or lag too far behind.
No candy may be thrown from floats. This is for the safety of the children watching the parade. We don't want children hit by flying candy or running into the street to retrieve candy. If you want to pass out candy, you must walk with your entry and hand it to spectators along the parade route. This is a potentially serious liability. Please keep the parade safe for all involved.
No individual cars allowed.
NO UNIT MAY HAVE A PERSON DRESSED AS SANTA AS PART OF THEIR DISPLAY.
Float drivers must carry a valid driver's license and proof of automobile insurance.
ANIMALS
Entries with animals must have a walking scooper (no cars or trucks). All droppings must be cleaned up immediately, and be taken off-site and disposed of properly.
SERVICE VEHICLES
A limited number of service vehicles (police, fire, rescue units) will be accepted into the lineup. All participating vehicles MUST be decorated and incorporate the use of Christmas lights on them.
PAGEANT WINNERS
Local pageant title-holders are welcome to participate in the parade under the following guidelines:
No individual cars carrying pageant winners will be accepted.
Individual pageant systems can enter their winners as a float or walking group.
PERFORMANCES
Marching bands will be permitted to stop at the corner of Main & North Streets to perform their holiday routine for the Armstrong camera. Performances should not exceed three minutes in length.
Due to the large number of parade entries and time constraints, no other groups will be allowed to stop the parade flow to perform.
Dance groups submitting an entry should prepare a "moving" routine that can be performed while traveling along the  parade route. Dance groups may not stop to perform at any point along the parade route. The parade must keep moving.