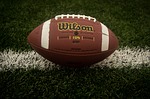 Alabama won the College Football Playoff national championship with a 26-23 victory in overtime over Georgia Monday night. The win gave the Crimson Tide their fifth national title since 2009 under head coach Nick Saban. Alabama entered the semifinals as the #4 seed and finished their season 13-1. Georgia finishes 13-2.
Saban went to a freshman quarterback while trailing 13-0, and began the comeback. Alabama missed a 36-yard field goal at the end of regulation, but won the game with a touchdown in the overtime, after Georgia made a 51-yard field goal to take the lead 23-20.
The Pittsburgh Steelers began practice Monday for their AFC Divisional Playoff game Sunday against Jacksonville. Wide receiver Antonio Brown returned to the practice field with his team for the first time since suffering a torn calf muscle. He missed the final two regular season games. Kickoff is 1:05pm Sunday at Heinz Field.
The Steelers are early 7-1/2 point favorites.
The Chicago Bears have hired Matt Nagy as their 16th head coach. He had been the Kansas City Chiefs offensive coordinator, and had worked with head coach Andy Reid for 10 years with the Chiefs and Philadelphia Eagles. Nagy replaces John Fox, who went 14-34 in his three seasons with the Bears.
Teryl Austin has been hired as the new defensive coordinator for the Cincinnati Bengals. Austin was part of the now-fired staff of Jim Caldwell in Detroit.