High School Sports scores from Monday: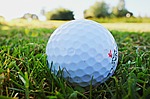 Girls Golf:
–Butler defeated Mars 177-185. Butler's Paige Scott led all golfers with a 38. Victoria Witouski led the Planets with a 41. Butler is now 8-1 overall. 5-1 in section play. They will meet Freeport Wednesday
Boys Golf:
–Knoch-193 Highlands-223.
–Hampton-208 Mars-211.
–Riverview-213 Freeport-261.
Girls Soccer:
–Butler-5 North Hills-1.
–Seneca Valley-6 Shaler-0.
–Pine-Richland-2 Fox Chapel-1.
–Armstrong-2 Knoch-1.
–Mars-7 Indiana-0.
Girls Volleyball:
–Knoch-3 Avonworth-0.
–Mars-3 Ambridge-1.
–North Catholic-3 Serra Catholic-0.
Girls Tennis:
–Mars-5 Butler-0.
The Butler County Community College women's volleyball team defeated Pitt-Titusville 3-0 Monday. Morgan Malinski led the Lady Pioneers with 27 kills. BC3 is now 4-1 overall. 3-0 in conference play.