High School Sports Scores from Monday: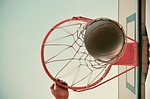 –North Allegheny defeated Seneca Valley 65-35.
–Cardinal Wuerl North Catholic defeated Highlands 74-31.
–Knoch defeated Valley 53-27.
–Punxsutawney defeated AC Valley 46-39.
–The Butler Boys host Altoona. Hear the game at 7:20pm with Tyler Friel on WBUT 1050am and at wbut.com
–Knoch will host Chartiers Valley. Hear the game at 7:15pm with Scott Briggs on WISR 680am and at wisr680.com
The Butler vs. North Allegheny high school bowling match was postponed until today at 3:30pm at Family Bowlaway.
–Pine-Richland at Butler was postponed until Wednesday.
–Armstrong at Mars was postponed until today.