College Football Bowl games: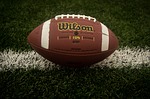 –Kentucky defeated Penn State 27-24 in the Citrus Bowl New Year's Day. The Nittany Lions finished the season 9-4. (they fail to reach double-digits for the third consecutive season – something not done since 1980-to-1982.) Penn State is now 2-3 in bowl games under James Franklin. Kentucky ended their season 10-3, the most wins since 1977.
Also on New Year's Day:
–Ohio State defeated Washington 28-23 in the Rose Bowl. It was Urban Meyer's final game as the Buckeyes head coach.
–LSU defeated Central Florida 40-32 in the Fiesta Bowl – handing Central Florida their first loss in two years.
–Iowa defeated Mississippi State 27-22 in the Outback Bowl.
–Texas defeated Georgia 28-21 in the Sugar Bowl. The Longhorns reached a 10-win season for the first time since 2009.
The Pitt football team lost to Stanford 14-13 in the Sun Bowl New Year's Eve. Running back Darrin Hall ended his career as a Panther with 123 yards. Qadree Ollison left his final game at Pitt with an ankle injury in the first quarter.
Former West Virginia head coach Rich Rodriguez has been hired as the new offensive coordinator at Ole Miss. He replaces former Slippery Rock University offensive coordinator Phil Longo, who took the same job at North Carolina.
Penn State has agreed to a new contract with athletic director Sandy Barbour. Barbour's original five-year deal was to expire this summer.