Students in the Butler Area School District continue to team up to overcome disability and stigma in a spirit of inclusion.
A large number of supporters turned out Thursday afternoon to encourage members of the Special Olympics Unified Sports Bocce team for a competition at the Senior High School gym against Seneca Valley.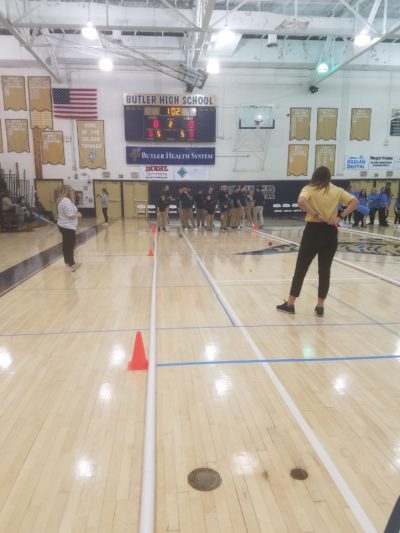 Two teams of eight disabled and non-disabled students each practice twice a week. Seniors Peyton Seibert and Kenny Clark took time before their match to explain why they are involved with this sport.
"Every day I come to bocce, I know it's going to be a good day," Seibert said. "I know it doesn't matter what happened that day, I come here and everyone makes me smile."
Clark added that, "we just practice and we have fun."
Special Olympics approached Butler Area School District and several others in our area about starting a team in 2017 and district administrators say the experience has been a great success.
This year's season will end with a tournament at Slippery Rock University next week with many regional teams involved. The winner there will advance to a state competition in Hershey.