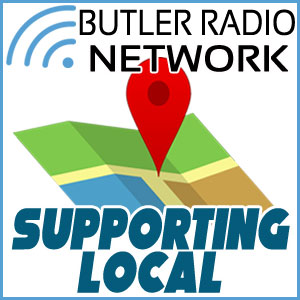 In light of recent events, all community cancellations, rescheduled events, or changes in operation will be listed below.
Local activities/event changes as a result of coronavirus concerns:
Categories include:
COMMUNITY
CHURCH SERVICES
EASTER EGG HUNTS
BUSINESSES THAT ARE OPEN
COMMUNITY
AARP Foundation Tax-Aide service suspended until further notice.
ACTS – Easter concerts canceled. Concerts were on March 28 & 29 at Mt Chestnut Presbyterian Church, Slippery Rock
Ales for Athletes date has been tentatively changed to May 9
All AA and NA mtgs at Butler Hospital – canceled until further notice
Area Agency on Aging – All Butler County Senior Centers are closed indefinitely
Area Agency on Aging -SAIL Exercise classes at Butler County Sr Cr & Westminster Church cancelled
ARMCO Retirees Meeting on Tuesday 3/31 has been canceled.
Brain Injury Awareness Day at the Clearview Mall (3/29) canceled
Butler Area School District – 7th grade trip to Gettysburg postponed – will now take place June 16th & 17th
Butler Career T.R.A.C.K. – closed through March 30th. Are available via email
Butler Chapter #45 Order of the Eastern Star – all events canceled until May 1st
Butler County Community College – all classes are online.visit www.bc3.edu …Adult Literacy Program a& 1:1 tutoring canceled through May 8th
Butler County Chamber of Commerce Business events & meetings cancelled for March & April…includes Fri AM Coffee Club & Butler County Young Professional Mixers
Butler County Children's Center closing all center-based programs (Pre-K, Head Start Center Based, Child Care, Infant Toddler Contracted Slots) through March 27th
Butler County Family YMCA closed all locations & facilities through 3/28 with exception of child care facilities
Butler County Farm Bureau –Spring meeting scheduled for March 26th – cancelled
Butler County Humane Society – closed to public through April 1st
Butler County Special Olympics – all training & activities suspended
Butler County Senior Centers – closed indefinitely
Butler County Symphony Association- canceled  April 11th, 2020 concert: Postponed May Dance w/ Celebrities fundraiser
Butler County Tourism & Convention Bureau-temporarily closing Zelienople Office, staff working remotely &  can be reached electronically…Toast to Tourism dinner scheduled for May 7  in Butler has been cancelled
Butler County Week of the Young Child Celebration scheduled for Friday, April 24th has been postponed until further notice.
Butler High School musical postponed. Date TBD
Butler Home Show is postponed
Butler Library  closed until March 29 as are libraries in Evans City, Mars Area, North Trails, Prospect, Slippery Rock and Zelienople.
Butler Lions Club April board and membership meetings are canceled. Also canceled are the Spring Convention scheduled for March 28th, Adopt-A-Highway on April 18th, the sausage sale, and the annual Mother's Day rose sale.
Butler Little Theatre – canceled remainder of shows of "An Inspector Calls"…all children's workshops suspended
Butler Meals on Wheels  Board mtg scheduled for April 14 canceled. Fundraising dinner (April 21) is also canceled.
Butler Shrine Luncheon Club will cancel all meetings until further notice.
Butler YMCA -Good Friday Breakfast (scheduled for April 10th) canceled
Butler YMCA- Healthy Kids Days (both branches) postponed -new dates TBA
Clay Township Municipal Building (by mail or phone only, please no visitors… all meetings have been cancelled until further notice)
Cranberry Township -postponing or canceling all non-essential programming, meetings, and events
Cranberry Library -closed to the public through March 31st.
Diocese of Pittsburgh – all masses canceled until further notice.  Televised mass daily Mon- Fri 8AM Armstrong Neighborhood Channel. Sunday mass airs at 10AM
Disabled Hockey Festival at UPMC Lemieux Sports Complex in Cranberry -canceled
DUI Classes cancelled for March at Butler Alcohol Countermeasures Program
East Butler Presbyterian Church spaghetti dinner is canceled. Typically held 3rd Saturday of the month
Ellen O'Brien Gaiser Center: Spring Fashion Show – rescheduled June 7th
FAB Showcase at Butler Intermediate High School is postponed
Franklin Area School District Kindergarten registration has been cancelled. New dates will be announced at some point in the future.
GFWC Intermediate League of Butler –  Quilt raffle moved to 5/18/20  Closing Dinner of  Intermediate League
Grace's Closet – Grace at Calvary Lutheran Church closed on Sat (3/28). No clothing donations are being accepted at this time
Grapevine Center -closed until March 30, 2020.  Warmline (724-431-2488) from 6 -9 pm/Daylight (724-283-1704)
Harmony Museum Postponed indoor auto show "4 Cars & a Pickup Made in Butler County." Future date TBA
Herman Volunteer Fire Company – canceling public portion of the monthly raffle, includes food/beverages until further notice. Doors open from 5:30-9PM for people to turn tickets in, drawing can be seen on Facebook live
Home & Garden Show -David L. Lawrence Convention Center canceled
Kids Day America at the Farm Show on Sat. May 16th is canceled
Light of Life Community Outreach of Butler closed until further notice
Maridon Museum – closed through March 30th
PA CareerLink® Butler County -closed until March 30, 2020.  Resumes 8:30 a.m. on Tuesday, March 31, 2020
PASR Butler Chapter – March 25th meeting of PASR Butler Chapter cancelled. Next Membership mtg on May 27
PIAA -postponed playoffs & championship games for 2 weeks
PennDOT – closed all Drivers License centers for at least 2 weeks
PA Fish & Boat Commission – education programs & events cancelled through April 4, 2020.
PA Game Commission – All region offices closed to the public for at least 2 weeks
PA Legal Aid Network (PLAN) Excellence Awards scheduled March 31st will be postponed. Date TBA.
Pgh Business Exchange's  7th Annual Great Gathering Event-postponed until Wed., July 15th 2020 from 6-9pm.
Pgh North Regional Chamber Marketplace Lunch Mtg on Mon (3/23) in Butler postponed.  Chamber offices closed until March 27
Redbank Valley Community Band concert postponed. Rescheduled date TBA
Rotary Meetings suspended for foreseeable future.
Salvation Army – feeding program is TAKE-OUT only, lunches distributed out of the back parking lot, Food Pantry is by appointment only
Senior Expo in Cranberry Twp. presented by Rep. Darryl Metcalfe is canceled.
Slippery Rock University -canceled all on campus events & activities through March 30th
South Butler Library is closed until March 29
Soroptimist International of Butler County – postponed April 4th Spring Fling-Tickets sold to date will be honored at rescheduled date – TBA
St. Barnabas – 8 week quit smoking course (to begin 4/7/20) postponed – rescheduled…Protecting Seniors conference (4/8) postponed, Rescheduled date TBA.
St. Fidelis Fish Fry canceled for the Lenten season.
St Mary of the Assumption in Herman – Fish Fry canceled for season…No take-out available
Saints Peter and Paul Ukrainian Orthodox Church Lyndora-canceled pirohi sale (March 27) & Easter bake sale
The Emergency Solutions Grant Application public mtg scheduled Mon,3/23 at Butler County Human Services postponed.  Rescheduled date TBA
Tri County Workforce Investment Board Office closed through March 31st. Can be contacted via email.
VITA sites are closed &  services suspended until further notice
VNA Blood Pressure Clinics at Clearview Mall…Cancelled until April
West Sunbury Legion – April Ham and turkey shoots cancelled
CHURCHES
Chicora United Methodist Church – All services cancelled for March 29 & April 5
Cook Forest Easter Sunrise Service canceled on April 12, 2020
Diocese of Pittsburgh – all masses canceled.  TV mass weekdays 8AM on Armstrong Neighborhood Channel.  Sunday mass air sat 10AM
Faith United Presbyterian – No services March 29
First English Lutheran Church -North Main Street, Butler – canceled all worship services, Bible Studies, choir practices until further notice
First United Methodist Church- canceled all services &  activities until April 30th
Graceway Community Church – canceled until the end of April
Hill United Presbyterian Church closed for all activities and meetings. AA will still be allowed to meet
Jefferson Center Presbyterian Church – Worship service on March 29th has been cancelled
Karns City United Methodist Church – All services, events, Bible studies cancelled  for March 29
North Street Christian Church -canceled activities until further notice , suspended 10 AM Sunday Worship Service on March 29, but Sunday Sermon will be live-streamed at 10:00 am)
Rider Evangelical Lutheran Church –canceled all church services, Lenten Services, & activities through the end of March (or, until further notice)
St. John's Reformed Church – Worship services  & church activities canceled for March 29
St. Luke Lutheran Church & School (Butler/Cabot Campuses) – Canceled…events/gatherings through March 29th & services at Cabot campus on 3/29 & Lenten services at  Butler Campus on 3/25.
St. Mark's Lutheran Church – events canceled until further notice

West Sunbury United Presbyterian Church  closed til further notice

White Oak Springs Church -canceled all services through April 5
Zion Lutheran Church Chicora, No services until further notice
EGG HUNTS
Butler YMCA – Canceled…Easter Egg Hunt/Egg Coloring scheduled for Saturday, April 4, 2020
Woodman Life – Canceled…Easter Egg Hunt scheduled for Sun. April 5, 2020 at Happy Hunters Sportsman Club, Fenelton
SMALL BUSINESSES THAT ARE STILL OPEN…All restaurants are for take-out only. Call individual stores with questions.
Beacon Hotel
Balouris Eye Center – closed through March
Brose's Superette
Cummings Coffee Shop, Main Street & West locations (Hospital location for hospital staff only)
Firehouse Subs
H & P Packaging Inc
Keffalas Real Estate (open by appointment)
Lou Negley's Bottled Water & Coffee Service
Mama Rosa's Restaurant
McDonald's Butler Locations
Rachel's Roadhouse, Butler
Recon Brewing
Sports & Spirits
Steele's Brushes and Ceramics
Texas Roadhouse
Thoma's Meat Market
Top It Off Granite
Two Fraus Bakery
Vocelli Pizza, Butler
If you have a community activity you'd like to add to our page, please email the information to newsdesk@bcrnetwork.com.