College Football Saturday: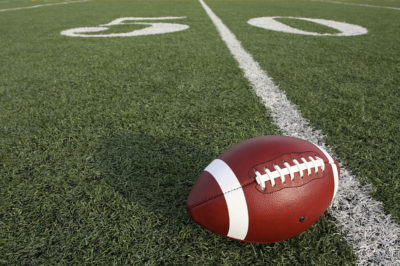 –Penn State will host Rutgers for a 3:30pm kick-off. It is the Nittany Lions final regular season game and is Senior Day in Happy Valley. Hear the game beginning at 2:30pm on WBUT.
–Pitt is hosting Boston College at Heinz Field for a 3:30pm kick-off. It is the Panthers final regular season game and is also Senior Day.
–Slippery Rock will host Shepherd in the NCAA Division II second round. Kick-off is 1pm. Hear the game on The Rock Station 97.7fm. The Coach Shawn Lutz Show begins at 12:30pm. The game is also streamed at 977rocks.com – and the broadcast will be simulcast online with video at rockathletics.com
This afternoon – West Virginia will visit TCU. Kick-off is 4:15pm. The Mountaineers are 4-7. TCU is 5-6 and need a win to become bowl eligible.
Thanksgiving Day – Mississippi State defeated Mississippi 21-20.
The state football playoffs reach the semifinals this weekend.
–Central Catholic will face St. Joseph's Prep in the 6A semifinals Saturday in Altoona. Kick-off is 1pm.
–Gateway and Archibishop Wood meet in the 5A semifinals today in Altoona at 3pm.
–Thomas Jefferson will face Lampeter-Strasburg in Hollidaysburg this afternoon at 1pm in the 4A semifinals.
–In 3A – Central Valley will face Bald Eagle Area tonight at Moon high school. Kick-off is 7pm.
–In the only game to feature two undefeated teams – Wilmington and Avonworth meet at Slippery Rock high school in the 2A semifinals tonight at 6pm.
–Clairton and Farrell play in the 1A semifinasl tonight at North Allegheny high school. Kick-off is 7pm.