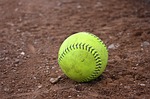 WPIAL Playoffs:
Boys Lacrosse:
–Mars-23 Shaler-2 in the Class 2A Quarterfinals. The Planets will meet South Fayette in the Semifinals Monday.
Softball:
–Seneca Valley-17 Bethel Park-1 in the Class 6A Quarterfinals. It was the Raiders sixth straight victory, as they ousted the defending WPIAL champions. Seneca Valley will meet Hempfield next Wednesday in the Semifinals.
Boys Volleyball:
–Seneca Valley-3 Canon-McMillan-0 in the Class 3A Quarterfinals. The Raiders will meet Shaler Monday in the Semifinals. Seneca Valley is now 16-1 this season.
–North Catholic defeated Derry 3-1 in the Class 2A Quarterfinals. The Trojans will face Montour in the Semifinals Monday after Montour defeated Mars 3-1.