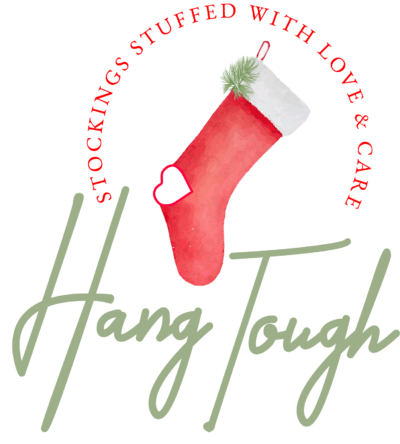 2021 Collection Dates:  October 4 through November 5
The Butler Radio Network is proud to partner with the Hang Tough Stocking Program to help bring a little joy to those undergoing cancer treatments at local facilities this holiday season.
The Hang Tough Stocking Program provides Christmas stockings stuffed with items patients find useful during their treatments, and delivers them with the help of Mrs. Claus and her helpers. Last year nearly 1500 stockings were delivered to Butler County patients.
You can help by stuffing a stocking or two and dropping them off at any of our collection partners. Please fill your stockings with items from the list to the right and make sure they are
suitable for either male or female patients.
Please use the lists below to help choose items for in your stockings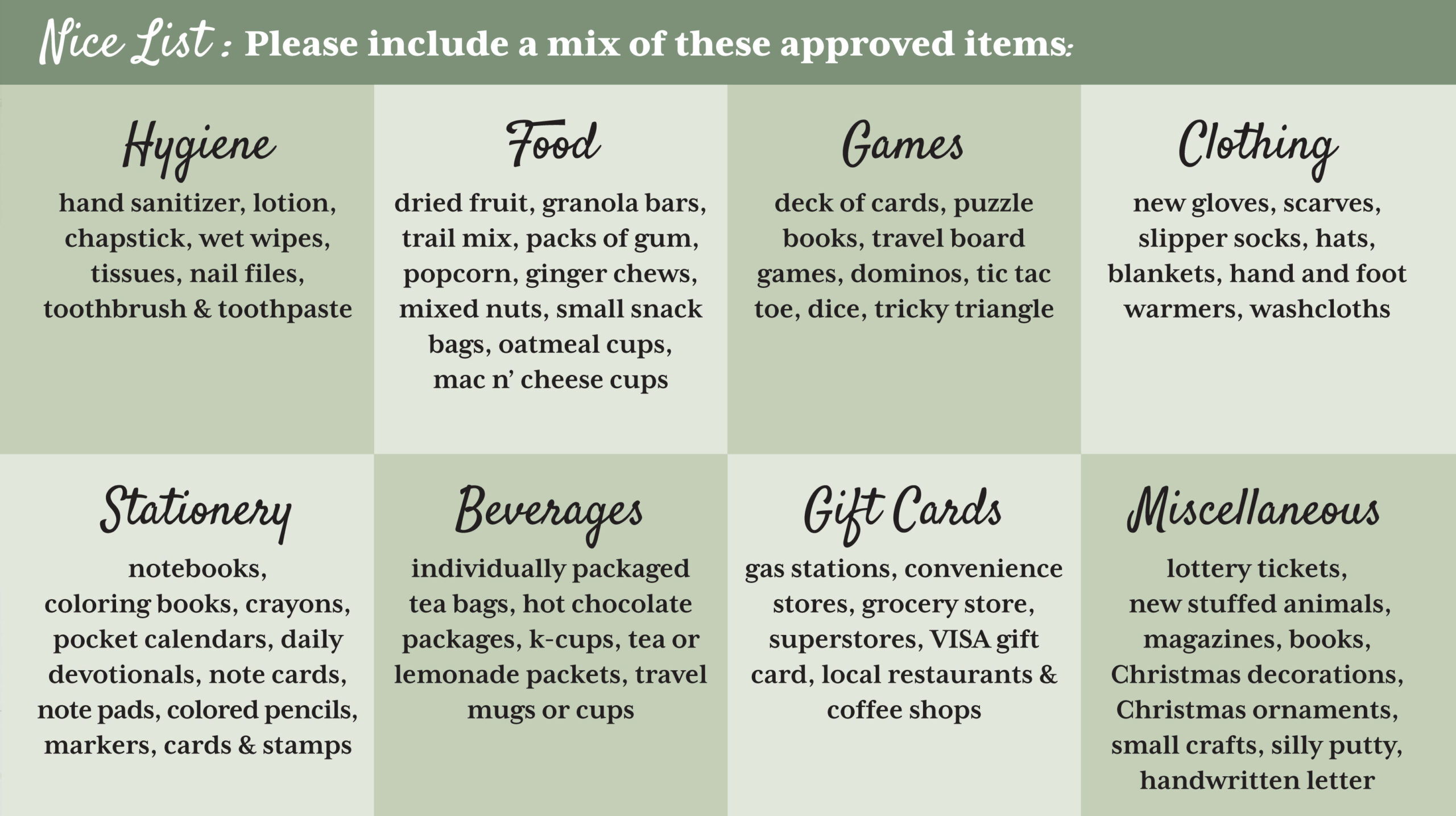 In addition to any of the items listed above, please feel free to place an encouraging word,
note of hope, or holiday greeting inside your stocking.
Stockings and items can be dropped off at the following locations throughout Butler County
Butler Radio Network
252 Pillow Street, Butler PA 16001
Schneider's One Hour Heating & Air Conditioning
172 Unionville Rd, Butler PA 16001
The Law Office of Dillon, McCandless, King, Coulter &  Graham
128 W. Cunningham Street, Butler PA 16001
Robert Stephens Custom Jewelers
114 N. Main St, Butler PA 16001
Health Markets Insurance Agent Tim Powers
610 Moraine Pointe Plaza, Butler PA
Double Image Styling Salon
Bon Aire Plaza, Butler PA 16001
Nextier Bank Locations
Clearview • Moraine Pointe • Lyndora • Diamond St.
Thanks to the following businesses who are not drop off locations, but support the Hang Tough program.
• Balouris Eye Center
• W.C. Rasely Resellers
1485 Stockings were stuffed and donated in 2020!