High School Sports: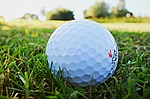 WPIAL Boys Golf:
–North Catholic won the WPIAL 2A semifinal team tournament at River Forest Tuesday. Seneca Valley was runner-up to Fox Chapel in the 3A semifinal at the Links at Spring Church. The WPIAL championship is Thursday at Cedarbrook Golf Club.
WPIAL Girls Team Tennis Tournament:
–Knoch defeated Ringgold 5-0 in the 2A First Round.
–Mars defeated West Allegheny in the 3A Preliminary Round.
Boys Soccer:
–Seneca Valley-2 Allderdice-0.
–Pine-Richland-1 Central Catholic-0.
–North Allegheny-11 Shaler-2.
–Mars-2 Hampton-1 in overtime.
–Knoch-5 Indiana-2.
–Freeport-5 Valley-0. Hunter Hardin led the Yellow Jackets with two goals and an assist.
–Quaker Valley-4 North Catholic-2.
Girls Volleyball:
–Shaler-3 Seneca Valley-0.
–Knoch-3 Mars-0.
–Freeport-3 East Allegheny-0.
The Butler Varsity Hockey team fell to Upper St. Clair 6-5. Troy Gilliland and Brody Simko netted two goals each and three assists. Ben Thrash added the other Butler goal. Bryce Rearick stopped 30 of 36 shots on net for Butler.