High School Sports: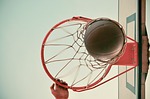 Boys Basketball:
–AC Valley defeated Redbank Valley 69-52. Levi Orton led the Falcons with a double-double of 21 points and 17 rebounds.
–Union topped Karns City 64-61 in overtime. Chase Beighley of Karns City led all scorers with 31 points.
Girls Basketball:
–Karns City defeated Union 46-43. Emma Johns led the Lady Gremlins with 17 points.
–Redbank Valley-63 AC Valley-33.
The Moniteau vs Venango Catholic game was postponed due to weather until January 27th.
The Butler high school bowling teams remained undefeated after sweeping Shaler Wednesday (Jan 8) at Perry Park Lanes.
The Butler Girls defeated the section-rival Titans 5-2. Butler lost the opening game by four pins, but took the match with a 137-pin victory in game two and a 10-pin victory in the final game. Rachael Blose led Butler with a 556 series with a high game of 209. Reegan Malis added a 518 series. Madison Weiland had a high game of 195.
Bella Pilyih led Shaler with a 591 series.
The Butler Girls improved to 5-0 this season and remained in first place in the North Section. Shaler fell to 3-2.
(Girls Totals: Butler–866/899/813 = 2578. Shaler–870/762/803 = 2435).
Chris Huff led the Butler Boys to a 7-0 victory with a 622 series and high game of 228. Blaine Hooks added a 575 series featuring a pair of 202 games. Rocco Rice added a 206.
Ryan Callahan led Shaler with a 608 series.
The Butler Boys also improved to 5-0 this season and face 5-0 North Allegheny Monday (Jan 13) in a section showdown at Family Bowlaway.
–Freeport split with Apollo-Ridge. The Girls won 7-0. The Yellow Jacket Boys fell 7-0.