High School Sports Scores from Monday: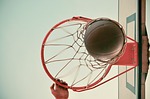 Boys Basketball:
–Mars-63 Armstrong-43. Robby Carmody led Mars with 33 points.
–Butler will visit Shaler. Hear the game on WBUT 1050am beginning at 7:20pm with Tyler Friel.
–Knoch will travel to West Allegheny. Hear the game with Scott Briggs at 7:15pm on WISR 680am.
–Slippery Rock defeated Keystone 46-45 in overtime. Nick Wherthey hit a three-pointer at the end of regulation for the Rockets to force the overtime.
–Moniteau defeated Commodore Perry 49-28. Jared Lomenski had 17 for the Warriors.
–DuBois Central Catholic defeated AC Valley 70-61.
–Butler defeated Moon 57-25. Heidi Gross led the Golden Tornado with 12 points.
–Freeport defeated Highlands 76-32. Madeline Cook led the Yellow Jackets with 20 points.
–Knoch defeated Deer Lakes 43-38. Casey Kretzer led the Knights with 15.
–Seneca Valley defeated Mars 52-47. McKenna Gross led the Raiders with 22 points.
–Cardinal Wuerl North Catholic-65 Burrell-26. Kylee Lewandowski led the Trojans with 18 points.
–Armstrong-40 Franklin Regional-36.
–AC Valley defeated Brockway 56-41. Ellie Thompson had 26 points for the Lady Falcons.
–Mt. Lebanon defeated Butler 6-5.
–Bethel Park-3 North Allegheny-2.