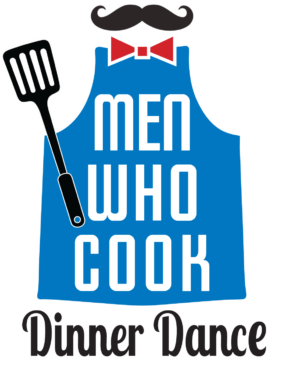 Presented By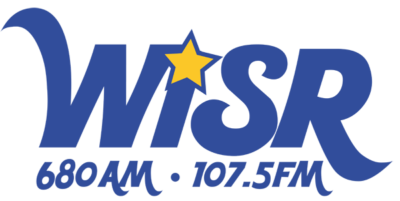 Men Who Cook
Dinner Dance

February 26, 2022
Butler Vagabond Center
Doors open at 6:00pm (no early admission)
BYOB (mixers provided)
Advance Tickets: $20 per person 
$25 at the door*
*This event has sold out in the past.
Tickets may not be available at the door of the event.
Admission includes samples from all the chefs
Please bring a non-perishable donation for the
St. Vincent de Paul Food Bank.
Fundraising proceeds benefit the St. Vincent de Paul Food Bank
Tickets available at the
Butler Radio Network
252 Pillow Street, Butler
The Men Who Cook Dinner Dance is a fun annual event that benefits St. Vincent de Paul's local food bank.
All attendees are asked to bring non-perishable items to donate to the food bank. 
We've rounded up local men in our community who love to cook. Our lineup includes local celebrities, businessmen, educators, and political leaders  showcasing their culinary abilities for this good cause.
The doors open at 6:00pm for this BYOB event. Each attendee will receive a ticket to vote for their favorite dish. The chef who receives the most tickets wins the The Golden Fork Award and official induction into the MWC Hall of Fame. At each tasting station there will also be a "tip" jar. The chef who earns the most tips throughout the evening will win our Money Talks award. All tip money will be donated to the St. Vincent de Paul Food Bank.
After the sampling and voting,  enjoy an evening of music and dancing with DJ Pat Gallagher. There will also be a basket raffle presented Pentony Capital Management and other fundraising games sponsored by the Law Offices of Dillon McCandless King Coulter & Graham, as well as fundraising games with all proceeds benefiting the St. Vincent de Paul Food Bank.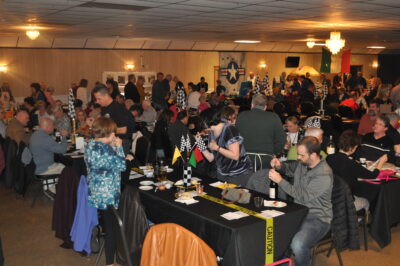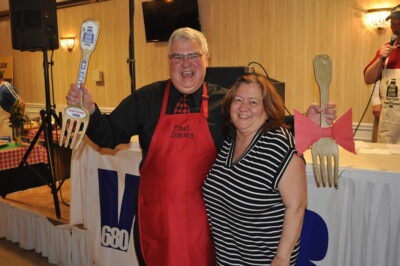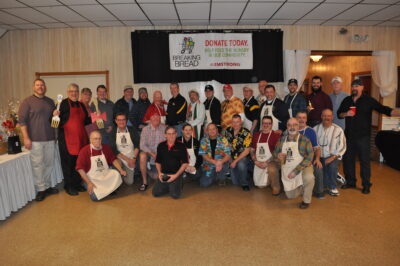 Meet The Men
Check back as more are added
Jake Beluso, PennDot
Beyond Chili & Cornbread
Kevin Boozel, County Commissioner
Over the Border Chicken Enchiladas
Utah Burgess, Shady Lady Productions
Tator Tots

Defending Golden Fork Champion, Jimmy Chiprean,

Miller's Shoes
Pasta & Meatballs

Michael Crowley,

WISR




Strawberry Pretzel Salad

Tom Crowley, Financial Advisor


Chili

Dan Cunningham, Rodfathers Car Club


Italian Love Cake, Banana Cream Cheesecake, Orange Cookies, Apple Crispies

Bob Cupp, WBUT


Tailgate Party Chipotle BBQ Meatballs

Jeff Double, All About Reclaimed
Chocolate Covered Bacon Bites
Tyler Friel, Butler Radio Network


Sausage Cups

Jordan Grady, Butler County Chamber of Commerce
Carmel Pie

Jerry Harrison,

St. Vincent dePaul
Mac & Cheese Soup

Steve Hinterberger,

Optometrist
Squishy Muffaletta Sliders
Jack Hutchison, Retired


Grasshopper Bites

Jay Kline, The Rock Station


White Bean Chicken Chili

Tom Knights, Butler Twp


Cajun Bayou Chowder with Alligator and Shrimp

Dan Kos, Missing Links Brewery
Jambalaya

Jeff Kroner,

Butler School District




Mac & Cheese



Mike Panza, Retired
Peanut Butter Bombs
Pat Parker, WISR
Chicken Taco Bites
Curt Reese, Monroe Hotel
Shrimp & Sausage Gumbo
Ryan Saeler, Butler Radio Network


Spicy Thai Noodles

Jud Stewart, Retired
Open Faced Orange Bourbon Pork Sliders
Ron Willison, Wise Snacks
Wiseguy's Dipsy Summer Corn Salad
Our men are fierce competitors, vying for the coveted Golden Fork Award, and induction into the MWC Hall of Fame.
Come out and show your support and vote for your favorite!

2017: Larry Sassone
2018: Jimmy Chiprean
2019: Jimmy Chiprean
2020: Jimmy Chiprean
2021: Event Canceled
2022: TBD