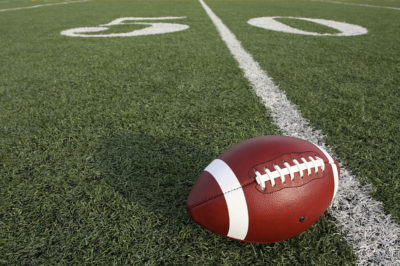 The NFL draft was held virtually last night for the first time ever because of the coronavirus pandemic, but the top selection was no surprise, as the Cincinnati Bengals took Heisman Trophy-winning quarterback Joe Burrow from LSU with the number one overall pick.
Joe Burrow is the third consecutive Heisman Trophy winner to be selected with the top overall pick.
Commissioner Roger Goodell, team personnel and the players selected were all participating online from their homes, and it went pretty smoothly, with no apparent glitches.
The Washington Redskins chose Ohio State defensive end Chase Young with the second pick. Detroit took Ohio State cornerback Jeff Okudah.
Interesting to note—Joe Burrow was a teammate of both at Ohio State in 2017 – before transferring to LSU.
With the fifth overall pick – the Miami Dolphins selected Alabama quarterback Tua Tagovailoa with the Los Angeles Chargers taking Oregon quarterback Justin Herbert with the sixth pick. Herbert is the fifth Oregon quarterback to be selected in the first round – tying conference rivals Southern California and California for the most in the modern-draft era.
The Green Bay packers took Utah State quarterback Jordan Love with the 26th pick – after swapping the 30th pick with the Miami Dolphins.
No trades were made among the top-10 picks for the first time since 2015.
Four trades were made in the opening round – including New England trading their 23rd overall pick to the Chargers for second and third round selections. The Patriots will now have 13 picks between rounds two and seven this weekend.
The Patriots also signed freshly-released Jacksonville wide receiver Marquise Lee to a one-year contract. The 28-year old was a second-round selection by the Jaguars in 2014.
The Steelers will have the 49th overall selection in the second round that begins tonight. The draft resumes tonight at 7pm with rounds two and three. The final four rounds will be held Saturday, beginning at noon.
Linebacker Bud Dupree has officially signed his franchise tender, and will make $15.8 million in guaranteed money this season.