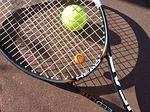 WPIAL High School Playoffs:
Boys Lacrosse last night:
–Central Catholic defeated Butler 11-8 in the Class 3A First Round.
–Seneca Valley defeated Bethel Park 12-7. The Raiders will travel to Shady Side Academy Wednesday in the Quarterfinal Round.
Girls Lacrosse tonight:
–Seneca Valley will travel to Bethel Park in the 3A First Round beginning at 7pm.
Baseball today:
–Mars will face Chartiers Valley in the Class 5A First Round today at North Allegheny high school. First pitch is 4pm.
The North Catholic Boys Tennis team will travel to Erie this afternoon to meet Fairview in the First Round of the PIAA Tournament.
Boys Volleyball Tonight:
–Butler will meet Canon-McMillan in the Class 3A First Round at 6pm. The match will be held at Upper St. Clair high school.
–Mars will meet Seton LaSalle at Gateway high school at 6pm.