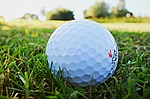 Golf
–The Butler Girls Golf team defeated Shady Side Academy 172-205 to improve to 7-1 overall. Paige Scott led all golfers with a 37.
–The Seneca Valley Girls defeated Moon 176-182.
–The Knoch Boys golfers fell to Fox Chapel 181-231.
Cross Country:
–The Butler Boys Cross Country team swept Seneca Valley and Pine-Richland Tuesday to open the dual-meet season. Juniors CJ Singleton and Sage Vavro along with senior Skyler Vavro led the Golden Tornado.
The Butler Girls Cross Country team were swept in their meet.
Soccer:
–The Butler Girls Soccer team defeated routed Shaler 6-0.
–The Knoch Girls fell to Gateway 2-1 in overtime.
–Mars-1 West Allegheny-0.
Girls Tennis:
–Knoch-4 Fox Chapel-1.
Girls Volleyball:
–Freeport-3 Knoch-1.
–Shaler-3 Seneca Valley-0.
–North Catholic-3 Carlynton-0.